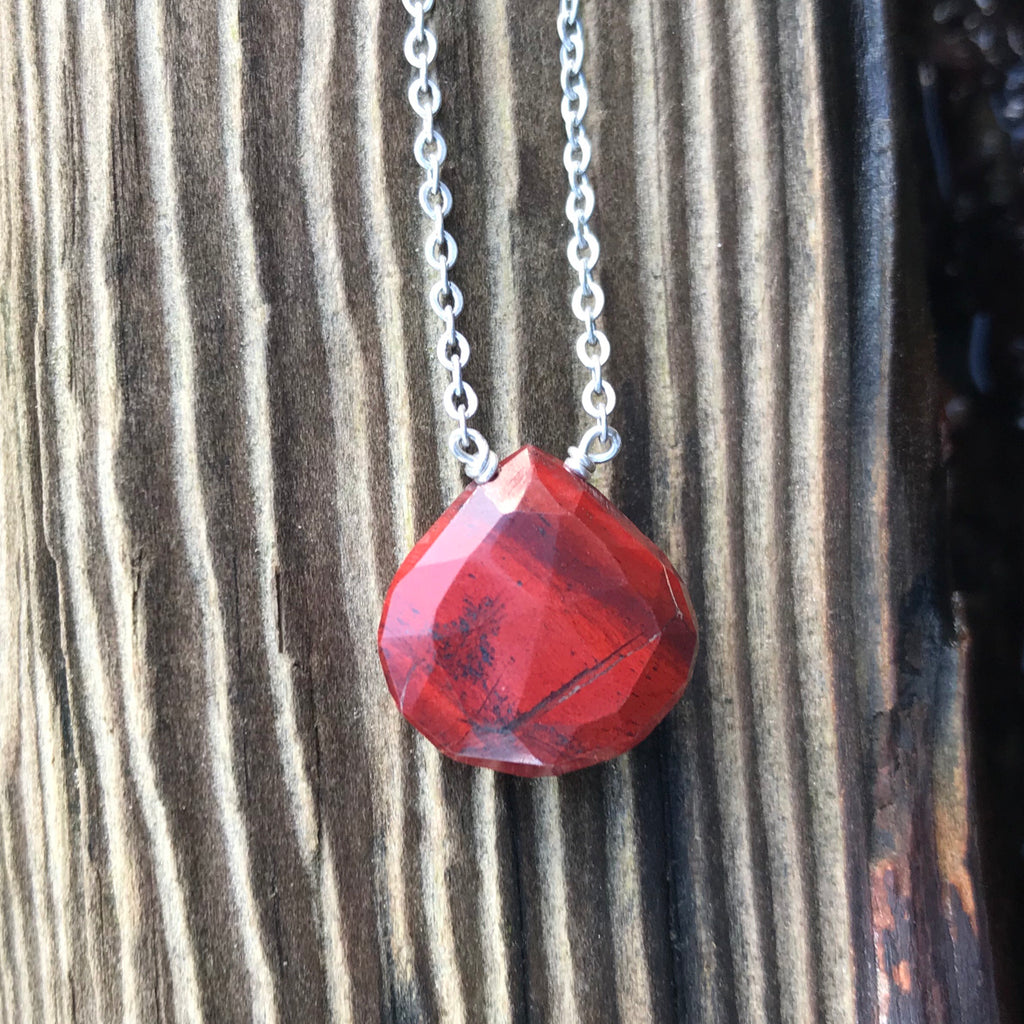 Red Jasper Faceted Briolette Necklace Root Chakra
A gorgeous faceted Red Jasper suspends from 16 inches of chain.   The Red Jasper featured in this photo is 17mm long by 16mm wide and 4mm thick.  Each Red Jasper is hand carved into a similar shape and size.  Each is unique and beautiful in every way and comes with your choice of antique brass or antique silver chain with lobster clasp and closure.   Please note that your Red Jasper will be chosen at random for you and that it will be equally gorgeous to the one in the photo.   This is a limited edition item.
Red Jasper is a stone of courage and endurance. A root chakra gem, it's very protective and grounding.  Red Jasper stimulates chi, life force energy, and increases stamina.  It helps to focus and to be determined to reach your goals and to complete tasks.  Red Jasper is a stone of passion and activates the libido and increases sexuality.  It helps to relieve stress and worry.  Red Jasper removes negative energy and cleanses the aura. It helps manifest new creative ideas.