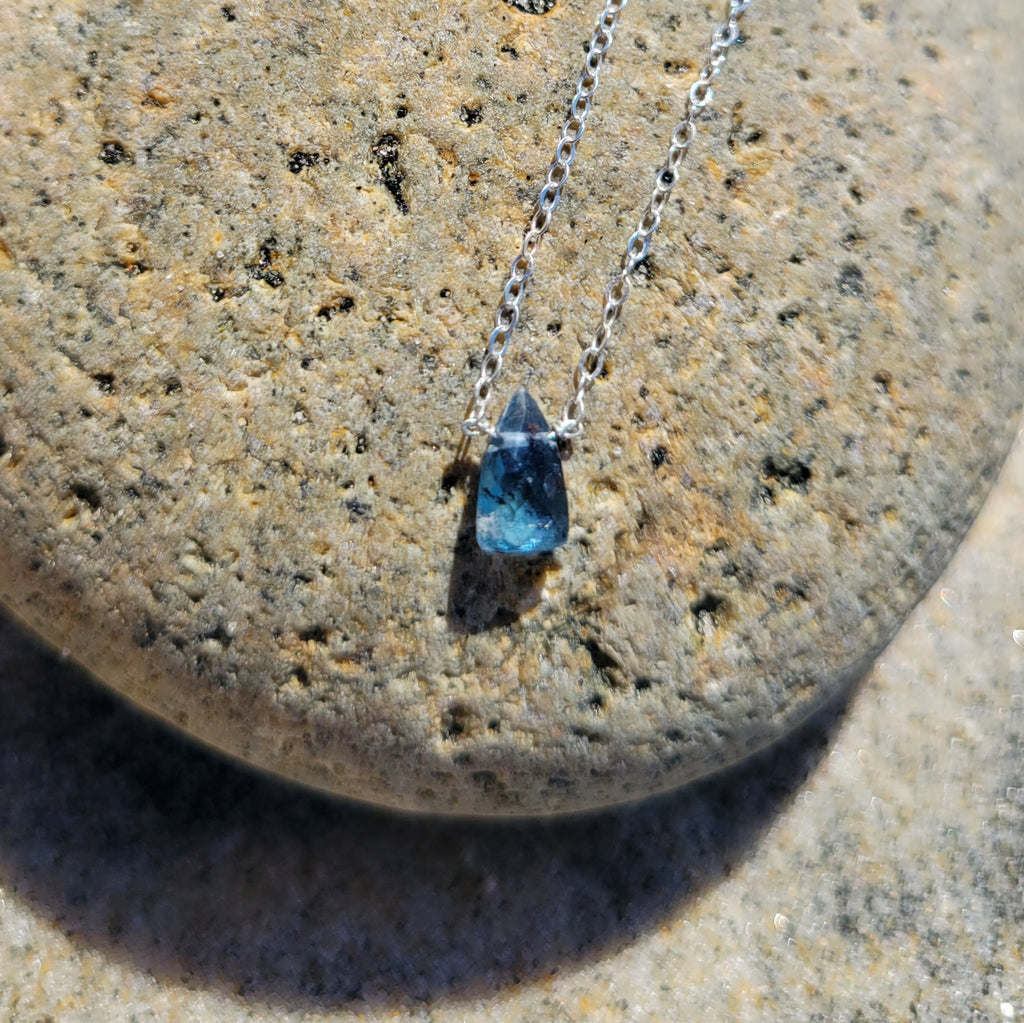 Blue Kyanite Sterling Silver Necklace
The Blue Kyanite Sterling Silver Necklace features a hand carved faceted briollette stone.  It suspends on 16 inches of sterling silver chain with a spring clasp closure.   Please note each Blue Kyanite is similar in size and shape to the photo but unique in inclusions. The one pictured is 4mm long by 3mm wide by 2mm thick.  You can add length to your necklace by clicking the link below:
Add Sterling Silver Chain Length

Blue Kyanite works with both the Throat and Third Eye Chakras.  It stimulates, activates, opens, and balances both Chakras. It enhances telepathic abilities and provides an energetic pathway for transmitting and receiving healing energy.  Blue Kyanite promotes speaking our truth and self-expression.  It assists us to communicate with our guides and higher selves and to listen to their wisdom.  It is wonderful to use during meditation and it helps enhance astral travel.  Blue Kyanite is unique in that it does not take on energy and never needs to be cleansed.  It brings a feeling of calmness and deep tranquility.  Blue Kyanite helps in repairing damaged relationships and allows both parties to open their minds to new perspectives.  It's the ultimate stone for communication, both with this and other rhealms.