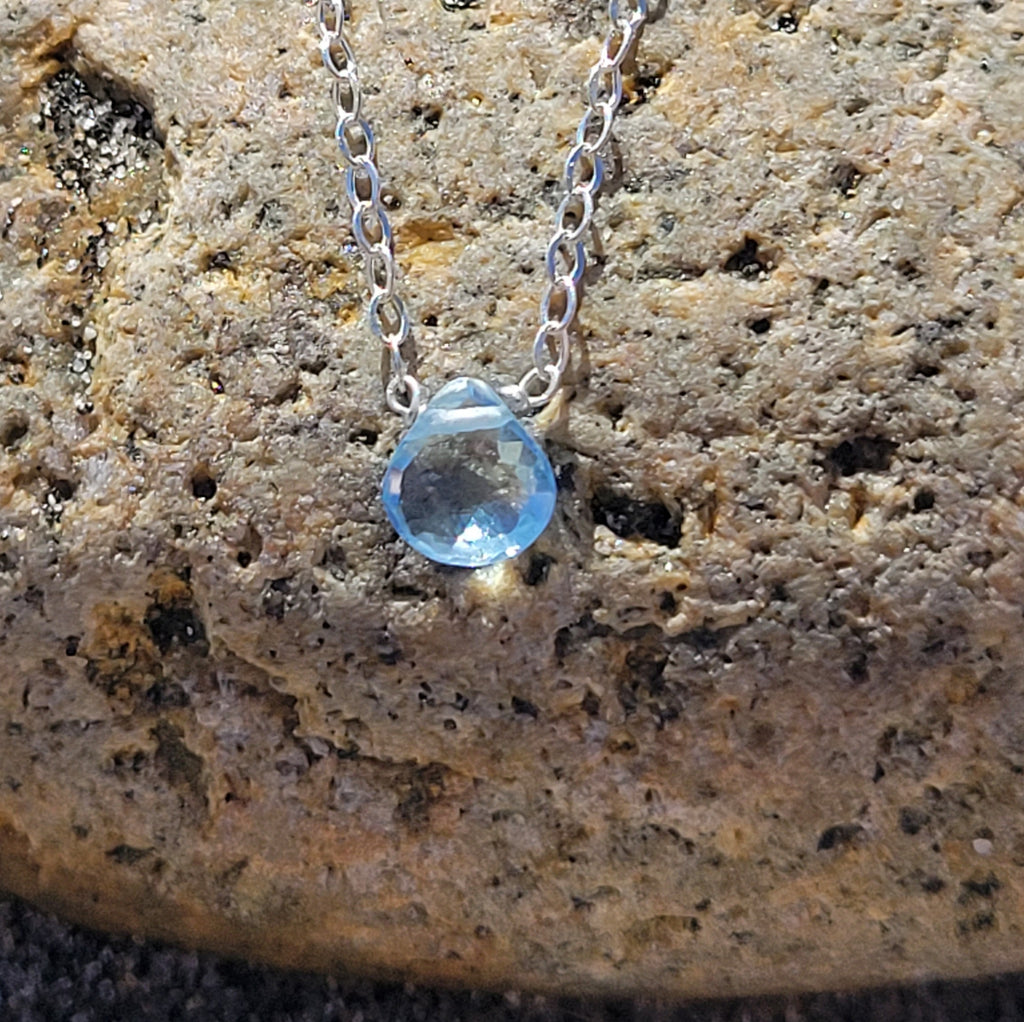 Blue Topaz Sterling Silver Necklace
The Blue Topaz Sterling Silver Necklace features a hand carved faceted briollette stone.  It suspends on 16 inches of sterling silver chain with a spring clasp closure.   Please note each Blue Topaz is similar in size and shape to the photo but unique in inclusions.  The one pictured is 3mm long by 2mm wide by 1mm thick.  You can add length to your necklace by clicking the link below:
Add Sterling Silver Chain Length
Blue Topaz is a stone of love and good luck. It brings joy and good health. Blue Topaz will increase your communication skills, particularly when speaking and writing. Known as the Writers Stone, it helps you think more efficiently and assists you to concentrate and to be present while writing. Blue Topaz is very helpful for public speakers or anyone who has troubles with and fears of public speaking. It's both a Throat and Third Eye Chakra stone and will help to communicate with spirit and to effectively channel its message. It's a particularly excellent stone for psychics and intuitives. Blue Topaz aids problem solving and is particularly helpful to decide what life path to take and what type of career to undergo. It helps you to clearly communicate your desires, hopes and wishes to yourself and to others. It helps one see where they strayed from the truth of themselves and helps to get back to who they really are.