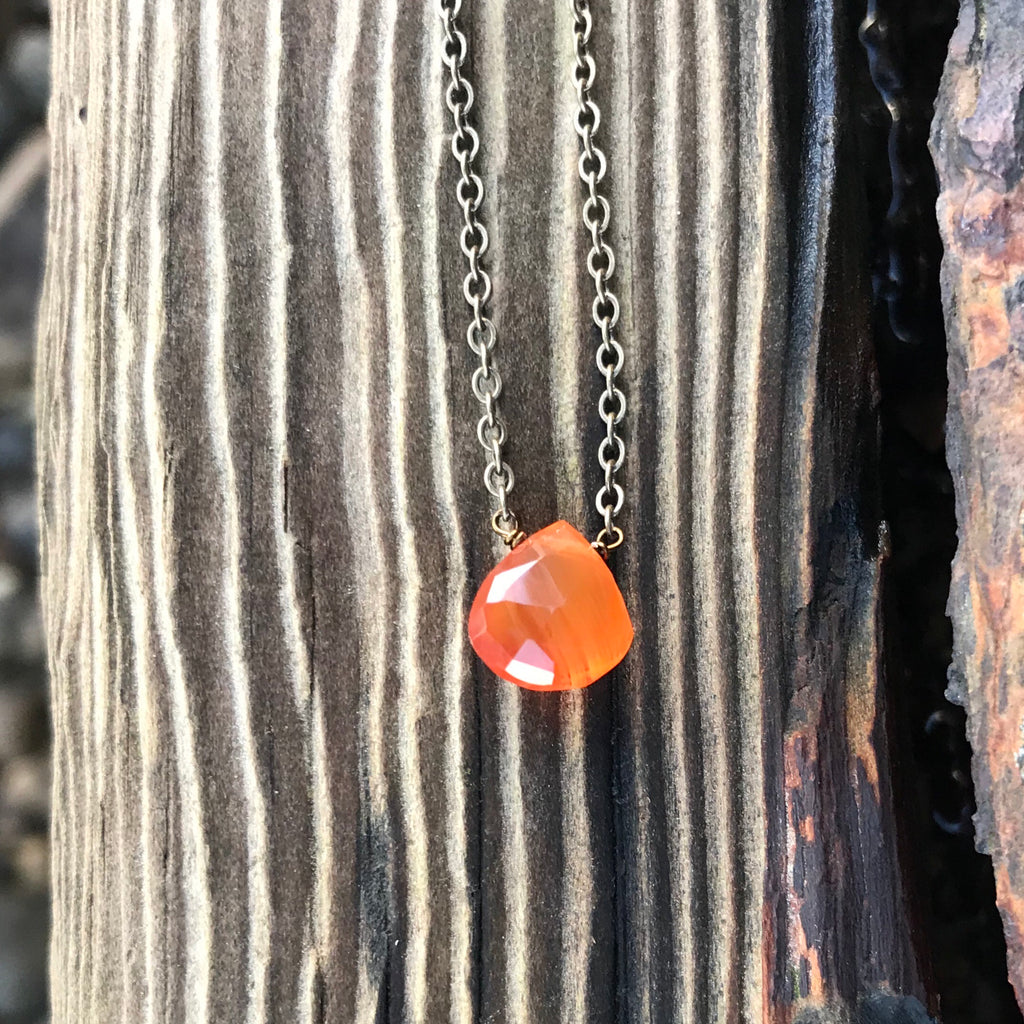 Carnelian Sterling Silver Necklace
A gorgeous faceted Carnelian is the focal point of this necklace.  It suspends from 16 inches of sterling silver cable chain.   
Carnelian is the ulitmate stone of creativity, inspiring action, motivation, ambition and drive.   It's a Sacral Chakra stone and promotes leadership, courage, individuality and sociability.   It provides emotional warmth and helps create inner harmony.  Carnelian strengthens self esteem as well as boosts energy. A stone of rebirth, it assists one to overcome negative conditioning and is useful for overcoming abuse of any kind.  It dissipates emotional negativity and replaces it with positivity.  Carnelian helps in trusting yourself, your intuition, or "gut feeling".  It protects against envy and resentment as well as calms anger.