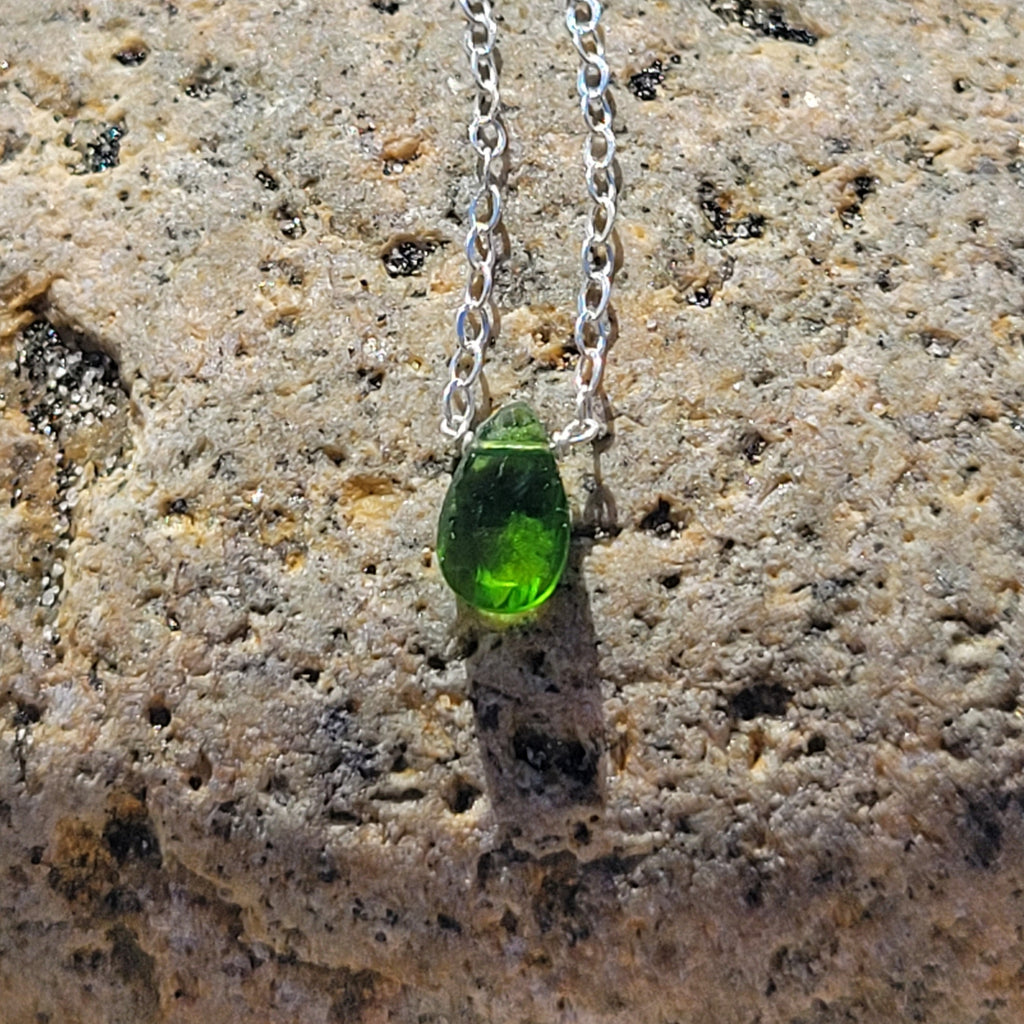 Green Chrome Diopside Sterling Silver Necklace
The Green Chrome Diopside Sterling Silver Necklace features a hand carved faceted briollette stone.  It suspends on 16 inches of sterling silver chain with a spring clasp closure.   Please note each Green Chrome Diopside is similar in size and shape to the photo but unique in inclusions.  The one pictured is 3mm long by 2mm wide by 1mm thick.  You can add length to your necklace by clicking the link below:
Add Sterling Silver Chain Length
Green Chrome Diopside is a heart chakra stone, and has earned the nickname, the "Crying Stone" as it promotes healing through tears.  Discovered in 1988 in Russia, this gorgeous green stone is said to directly connect to the heartbeat of planet Earth, Gia.  It's a very empowering stone for anyone who has a strong interest in the well being of the planet. It assists with memory retention and is excellent for students.  It aides writers to maintain their creativity and to write concisely while still meeting deadlines.  Green Diopside increases compassion and forgiveness, allowing us to put ourselves in others' shoes and open up to their suffering. Green Diopside lessons headaches, regulates blood flow and is great for heart attacks and other heart issues. It's great for healing after surgery as well.