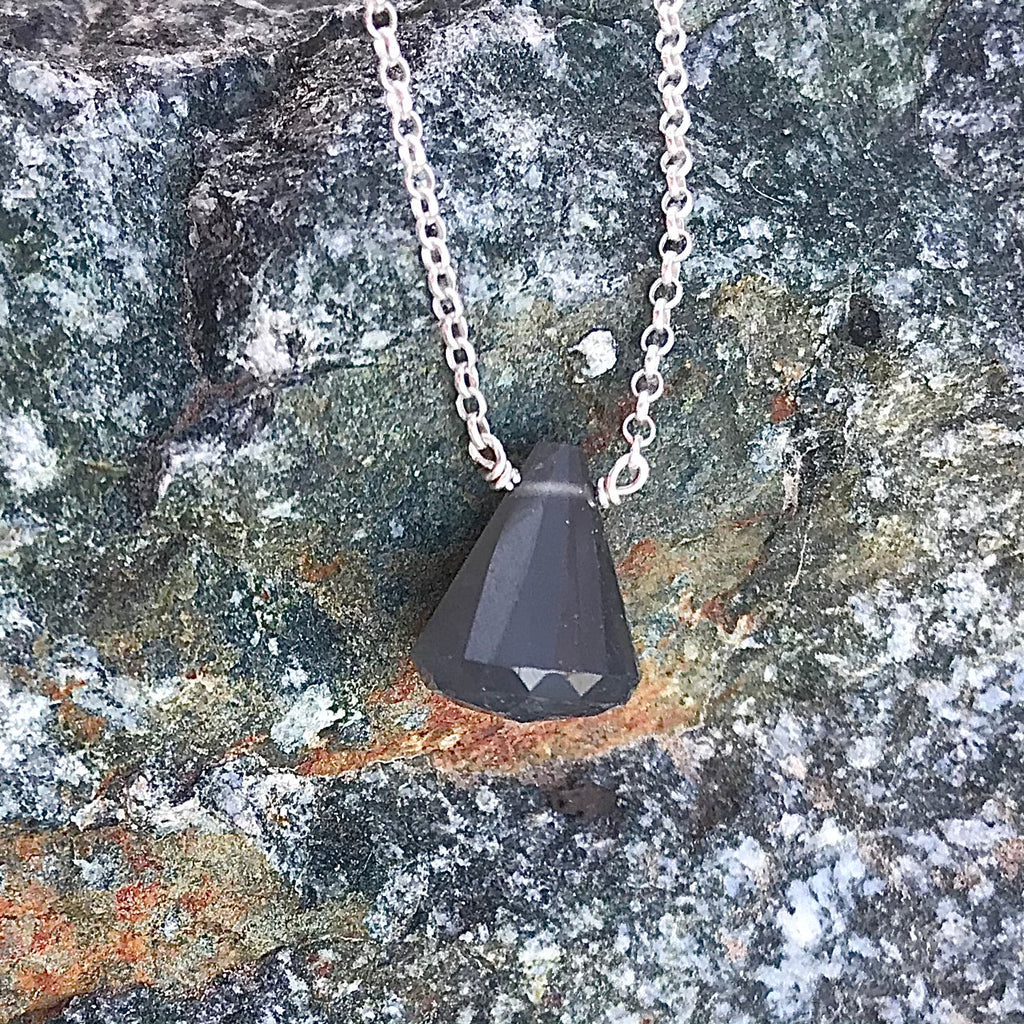 Grey Moonstone Faceted Sterling Silver Necklace
The Grey Moonstone Faceted Sterling Silver Necklace features a carved genuine stone.  It suspends on 16 inches of sterling silver chain with a fancy lobster clasp closure.   Please note each Grey Moonstone is similar in size and shape to the photo but unique in inclusions.
Grey Moonstone is referred to as the "New Moon Stone" as it mimics the powers of the new moon, which represent new beginnings and potential.  It's a tremendously powerful stone for inner growth, self awareness and strength.  Grey Moonstone is a very personal stone. Meditating with grey moonstone allows one to better understand themselves.  It allows us to distinguish what "is" from any other false realities or hopes.  A Third Eye chakra stone, Grey Moonstone enhances intuition and is a great tool for shamans and mediums to use to look into the future.  Moonstone is considered a good luck stone.  It promotes inspiration and brings good fortune in love and business.  Moonstone in general is a wonderful stone for women as it helps to balance the emotions and protects those with sensitive natures.  It helps women to become in tune with the rhythms of the moon.