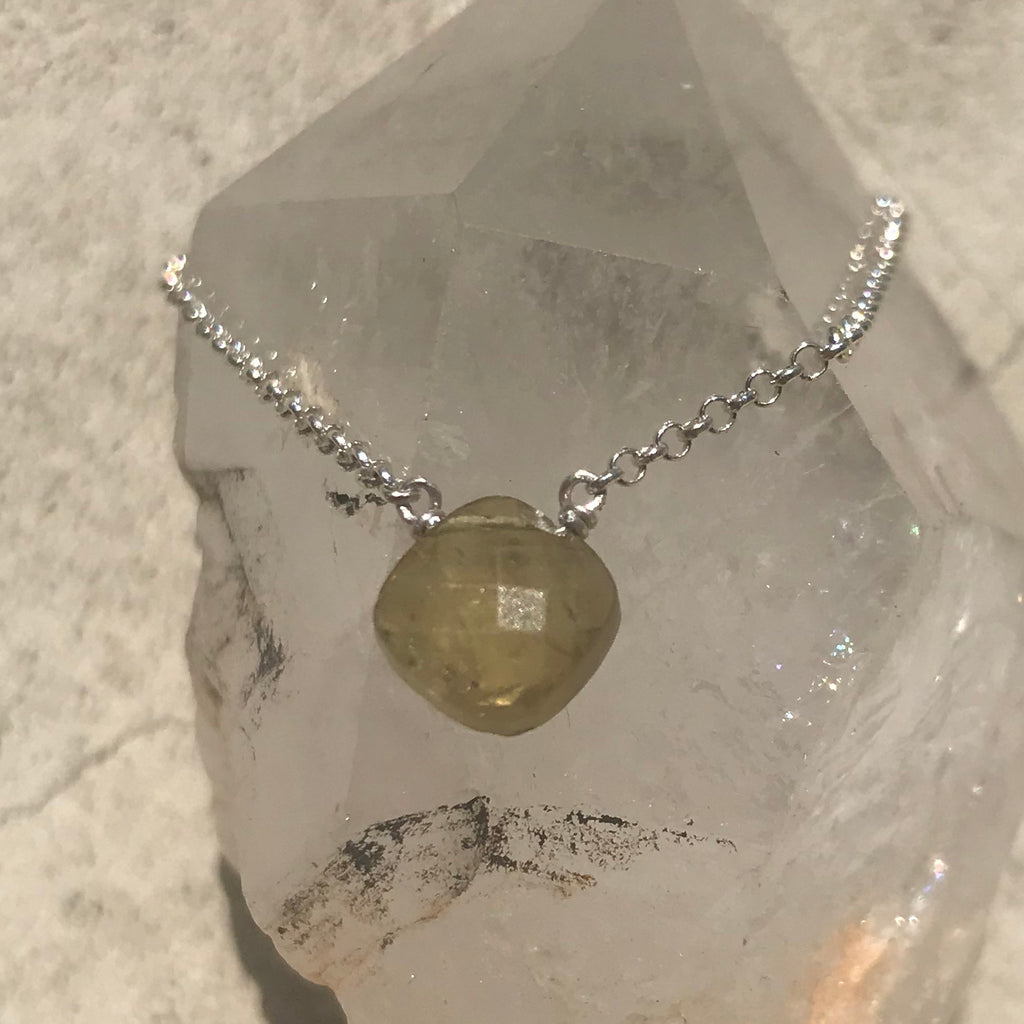 Grossular Garnet Sterling Silver Necklace
The Grossular Garnet Sterling Silver Necklace features a beautifully faceted stone.  It suspends from 16 inches of rolo chain with lobster clasp and closure.
Grossular Garnets, like all Garnets, are very grounding.  They inspire confidence and passion to live life to the fullest.  Red Garnets work with the Root Chakra but Green Garnets also work with the Solar Plexus and Heart Chakras, allowing one to be grounded, confident and open hearted. Grossular Garnet helps create abundance in all areas, not just financial abundance but also mental, physical and spiritual abundance.  It helps to get rid of money fears and scarcity mindset.  Grossular Garnet transmutes and purifies negative energy.  It helps to lessen feelings of jealousy.  Grossular Garnet is said to physically and emotionally help heal the heart.  It brings a sense of peace and helps to create inner happiness.  It helps one to open their heart and live a more inhibition free lifestyle.  Grossular Garnet reminds us to embrace the here and now.  It inspires us to be more giving and happy to be of service to others and to spread more positive energy.  It helps lessen anxiety and stress.  Grossular Garnet helps one to manifest their dreams.