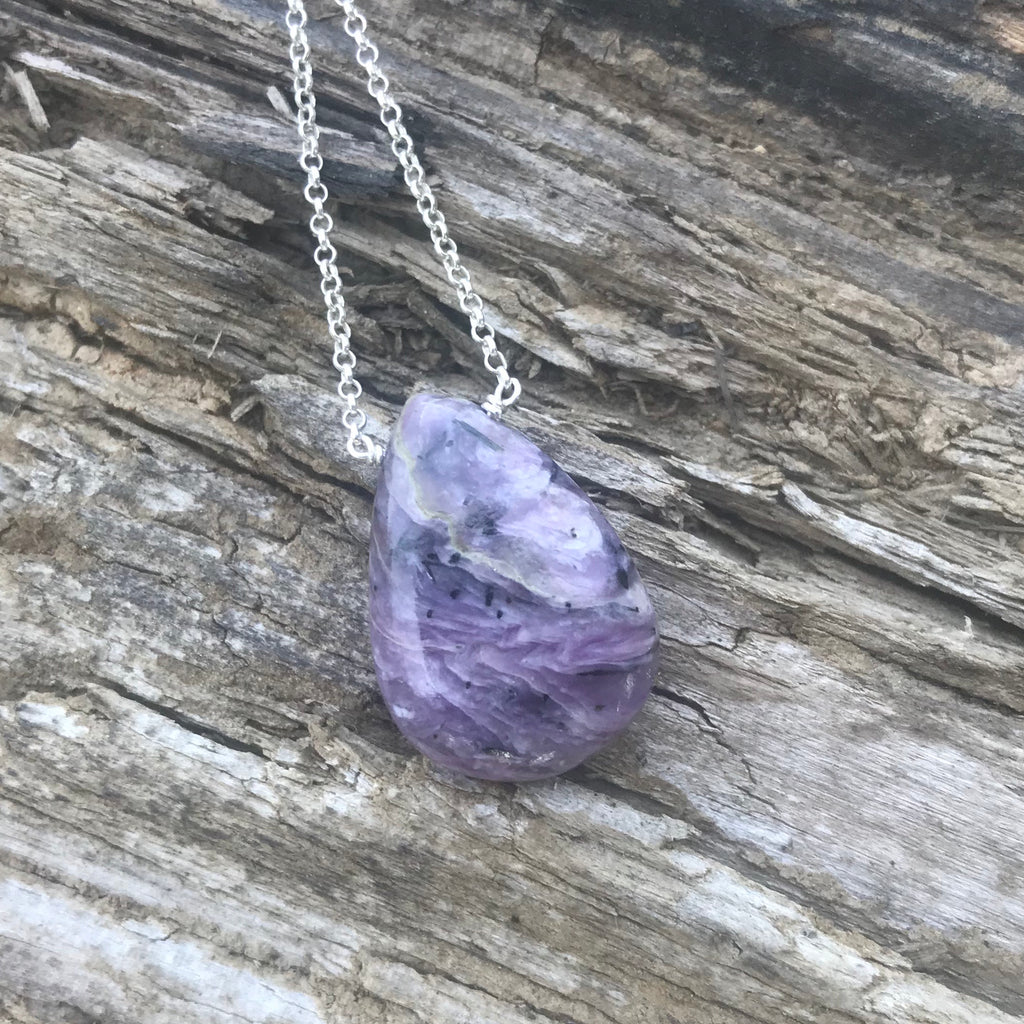 Charoite Sterling Silver Necklace
The Charoite Drop Sterling Silver Necklace features a gorgeous had polished stone. Each stone is hand carved so expect variation in color and inclusions and slight variation in shape and size.  The Charoite in the photographs is 22mm tall by 15mm wide by 5mm thick.  The Amazonite suspends from 16 inches of sterling silver rolo chain with lobster clasp and closure.  You can purchase more chain length, up to 24 inches, and completely customize your necklace.
Charoite works with the Heart, Third Eye and Crown Chakras, making it a very powerful gemstone for transformation.  It helps one to see inwardly and analyze oneself as though an outsider, bringing truths to light.  Charoite fosters self awareness and helps boost self esteem.  It cleanses the aura and transmutes negative energy into healing energy.  A stone of the Age of Aquarius, it works with the Violet Ray to transmute and transform energies. Charoite opens the Heart Chakra and promotes unconditional love.  It helps inspire us to be of service to others.  Charoite helps to calm and soothe the nerves and is great for stress relief.  It protects from nightmares, helps promote deep sleep and helps overcome insomnia.  It increases intuition and clairvoyance.  Charoite helps remind one to be present in the here and now.