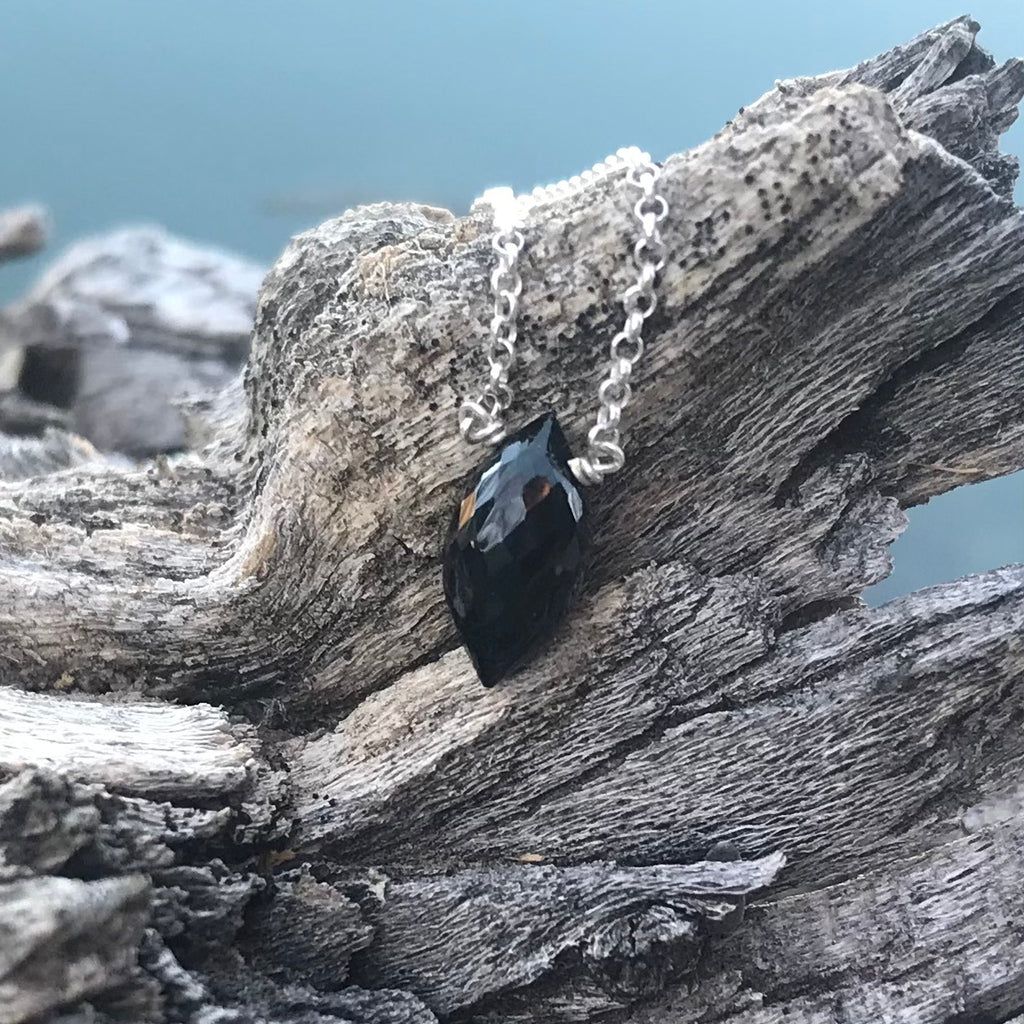 Black Spinel Sterling Silver Necklace
The Black Spinel Faceted Sterling Silver Necklace features a carved genuine stone.  It suspends on 16 inches of sterling silver chain with a fancy lobster clasp closure.   Please note each Black Spinel is similar in size and shape to the photo but unique in inclusions. 

Black Spinel is a root chakra stone, very protective and grounding. It repels negativity and dissipates feelings of anger and resentment. It helps to relieve depression. It's helpful to move on from tragedy and loss. Black Spinel is a detoxifying stone, and it finds the source of illness energetically and starts healing. It's powerful against infection and disease. It helps to activate the kundalini energy and to balance the chakras. Black Spinel is calming and reduces stress. It improves intellectual power and reduces forgetfulness.