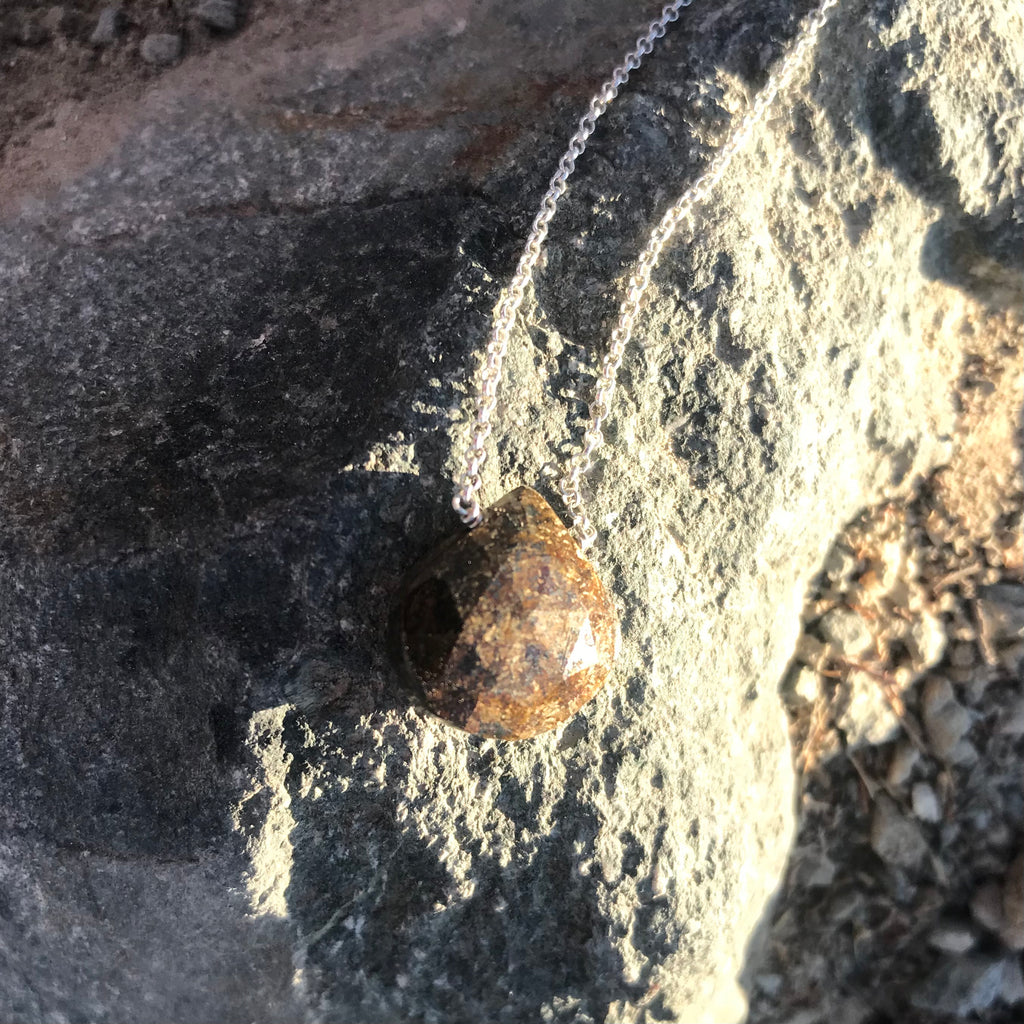 Bronzite Sterling Silver Necklace
The Bronzite Faceted Briolette Sterling Silver Necklace features a carved genuine stone.  It suspends on 16 inches of sterling silver chain with a fancy lobster clasp closure.   Please note each faceted Bronzite is similar in size and shape to the photo but unique in inclusions.

Bronzite is known as a "stone of courtesy", allowing us to avoid judgment of others and emit a positive, friendly demeanor.  A grounding and protective stone, it repels and also sends back the negative energies to the sender.  Bronzite helps us to focus on and to find the best path to take, clearing confusions along the way.  It helps us make decisions and instills the courage to follow through with them.  Bronzite helps cultivate the courage to act on our thoughts and feelings.