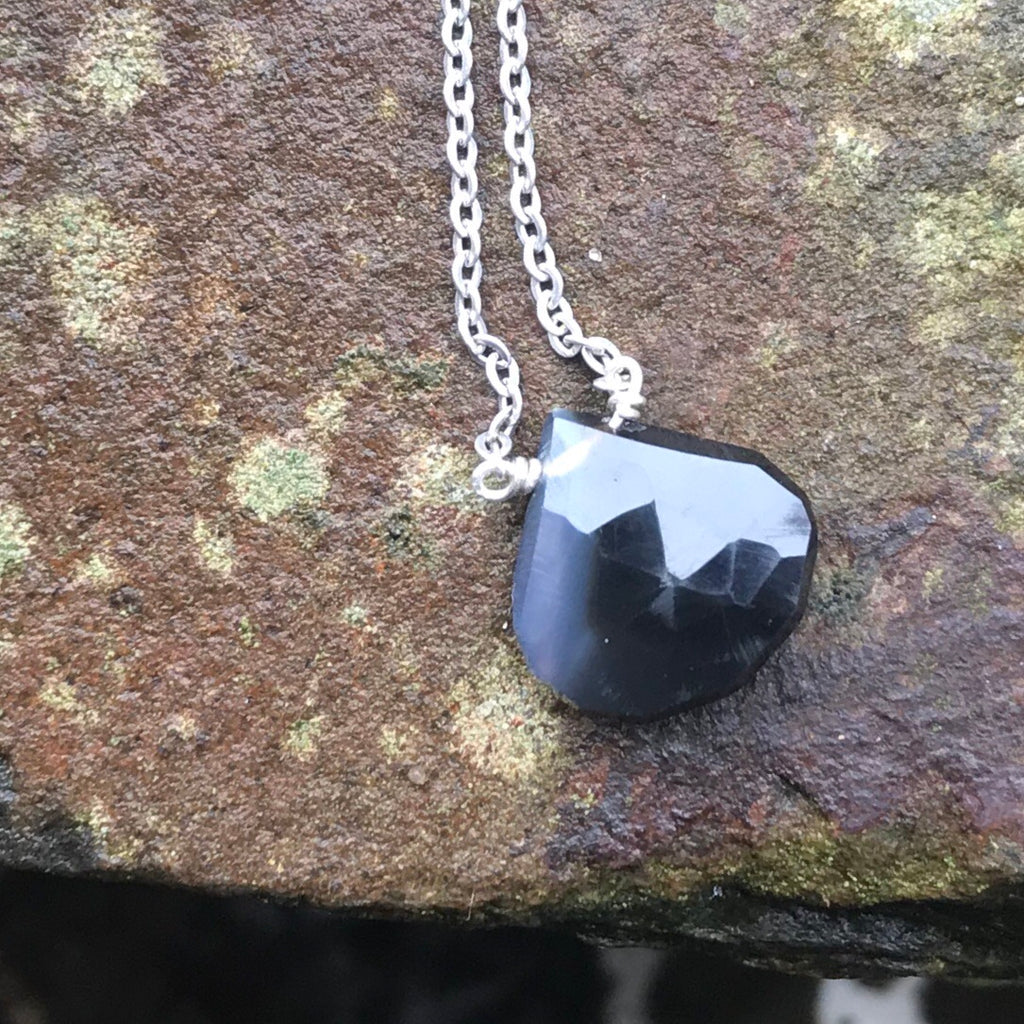 Sardonyx Faceted Briolette Necklace Root Chakra
A gorgeous faceted Sardonyx suspends from 16 inches of chain.   The Sardonyx featured in this photo is 16mm long by 15mm wide and 3mm thick.  Each Sardonyx is hand carved into a similar shape and size.  Each is unique and beautiful in every way and comes with your choice of antique brass or antique silver chain with lobster clasp and closure.   Please note that your Sardonyx will be chosen at random for you and that it will be equally gorgeous to the one in the photo.  Please see the photo with the Sardonyx on the original strand for stone variation.  This is a limited edition item.
Sardonyx is a Root Chakra stone, it's very protective, grounding and stabilizing.  It helps to increase personal strength, courage, self confidence and will power.  Sardonyx helps to facilitate clear communication and is good for stability and happiness in relationships.  It's said to be good luck for legal matters, especially over money or property, and for justice in general.  Sardonyx helps one to create prosperity through steady growth and moral means.  It helps overcome sadness and depression and helps one to seek joy and take action to make positive changes.  It promotes happiness and a hopeful attitude.  Sardonyx helps those with victim mentality to understand and overcome feelings of helplessness and to take back control of your life.