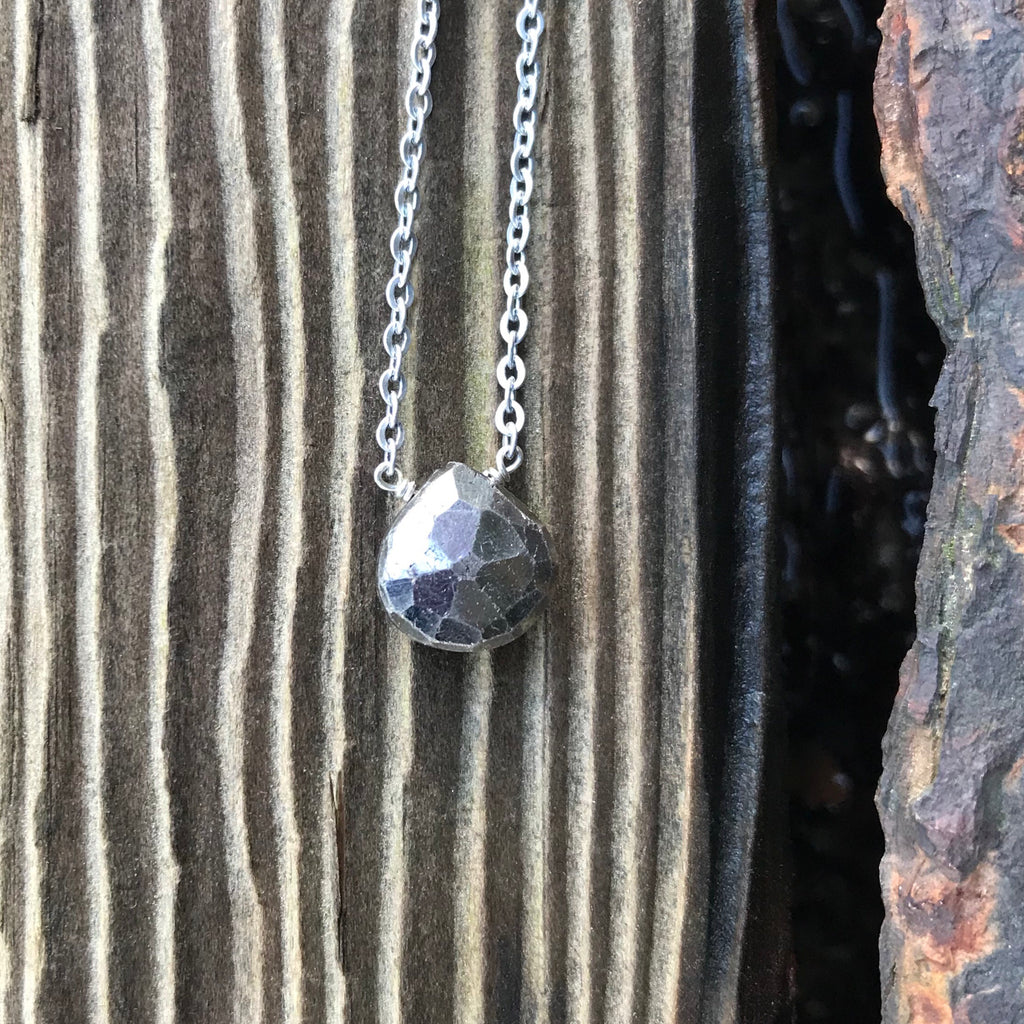 Pyrite Faceted Briolette Necklace Solar Plexus Chakra
A gorgeous faceted Pyrite suspends from 16 inches of chain.   The Pyrite featured in this photo is 11mm long by 11mm wide and 3mm thick.  Each Pyrite is hand carved into a similar shape and size.  Each is unique and beautiful in every way and comes with your choice of antique brass or antique silver chain with lobster clasp and closure.   Please note that your Pyrite will be chosen at random for you and that it will be equally gorgeous to the one in the photo.    This is a limited edition item.
Pyrite is a stone of positive thinking and manifestation. It encourages us to overcome feelings of inadequacy and it also boosts our energy levels. Pyrite strengthens our willpower, and assists us to overcome bad habits. It's energy brings good luck to business. A stone of personal power, it resonates with the solar plexus chakra.