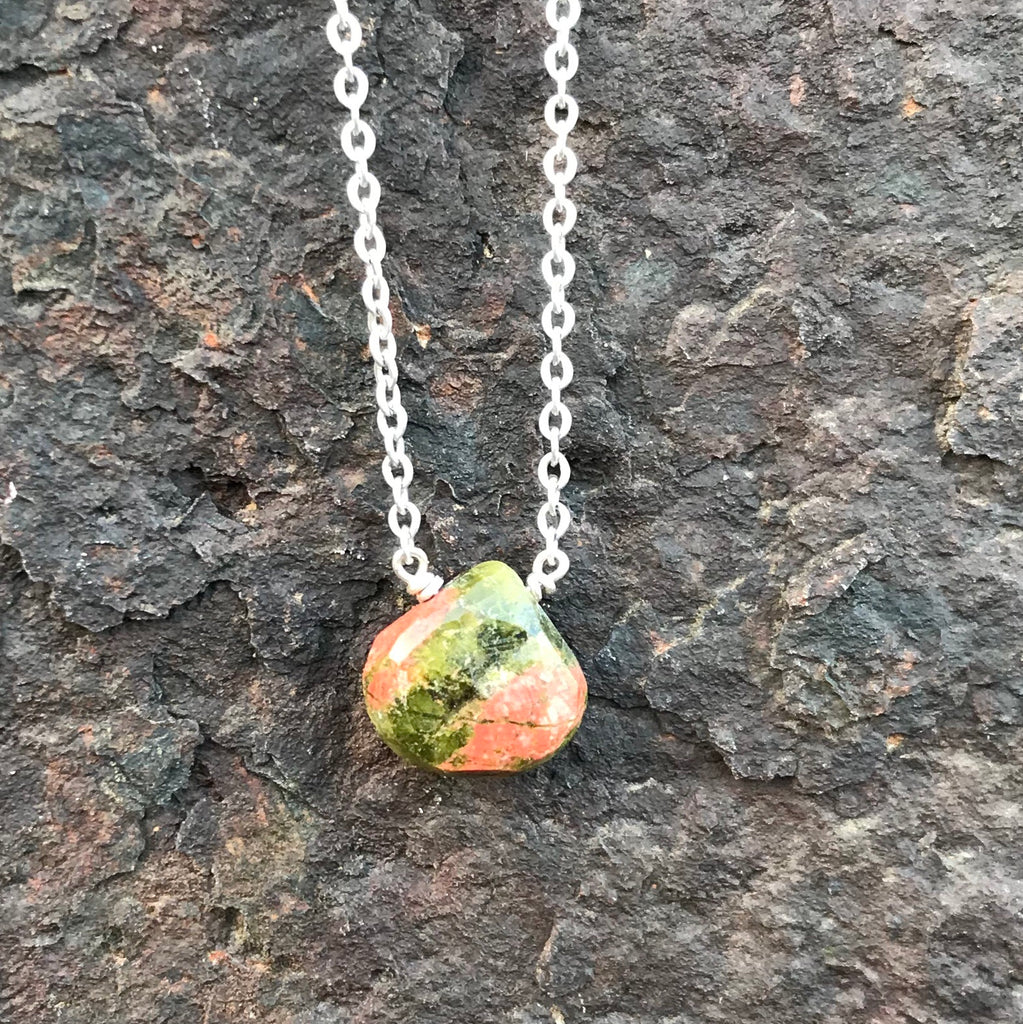 Unakite Jasper Faceted Briolette Necklace Root & Third Eye Chakras
A gorgeous faceted Unakite Jasper is the centerpiece of this necklace.  It suspends from 16 inches of sterling silver chain with a spring clasp and closure. 
Unakite is a form of Jasper and it's one of the most healing crystals for the heart.  It radiates love and compassion and assists in bringing balance and harmony to the emotional body.   Unakite is both a Heart and Third Eye Chakra Stone that is very grounding.  It helps to build strong, healthy and peaceful relationships.  The energy of Unakite helps to uplift us when we're down while also helping us to release deep rooted emotions in a gentle way.  Unakite helps to motivate and activate our will and helps to stay persistent towards our goals.  It helps to eliminate bad habits, bad thought patterns and bad life patterns by helping us identify and let go of our emotions and triggers that perpetuate the behavior.  Unakite removes harmful toxins and energies from the system on a deep cellular level, and is a wonderful stone to carry with you while combating cancer or other diseases.  Unakite is the perfect stone if you are feeling lost or overwhelmed.  It helps bring the focus back to being in the moment.  Unakite helps to motivate and bring forth action.  Unakite helps to heighten intuition and helps with past life recall.