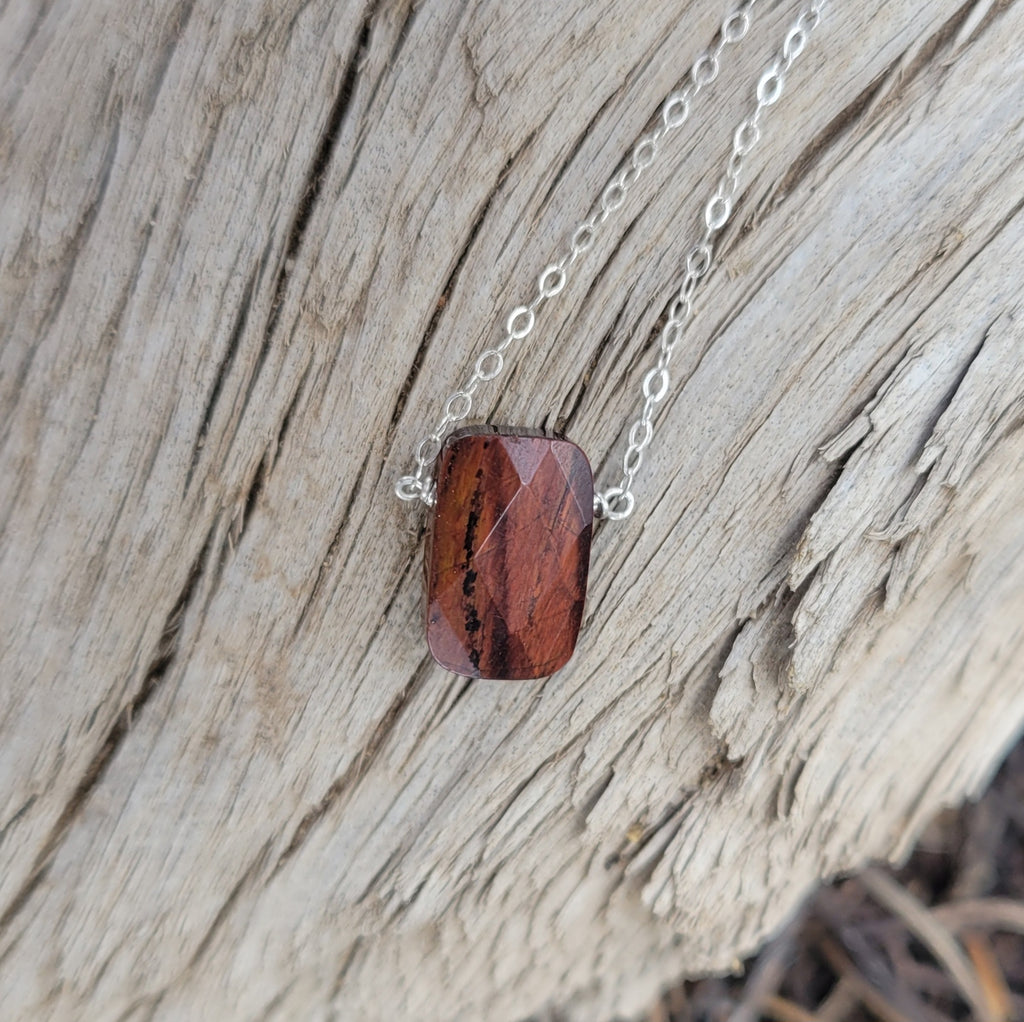 Red Tiger's Eye Faceted Briolette Necklace Sacral Chakra
A gorgeous faceted Red Tiger's Eye suspends from 16 inches of chain.   The Red Tiger's Eye featured in this photo is 14mm long by 9mm wide and 4mm thick.  Each Red Tiger's Eye is hand carved into a similar shape and size.  Each is unique and beautiful in every way and comes with your choice of antique brass or antique silver chain with lobster clasp and closure.   Please note that your Red Tiger's Eye will be chosen at random for you and that it will be equally gorgeous to the one in the photo.   This is a limited edition item.
Red Tiger's Eye is a Sacral Chakra stone that stimulates and motivates even the laziest people.  It helps anyone who is feeling lethargic to complete their tasks.  Red Tiger's Eye helps one to reach their goals with happiness and eagerness to work hard.  It encourages one to try new things and enhances one's ability to function in society.  Red Tiger's Eye increases passion and sexuality and helps resolve sexual issues.  It helps one to open up to unconditional love.  Red Tiger's Eye promotes self love, enhances confidence and self-esteem.  It helps restore one's power if they have given it away.  Red Tiger's Eye helps restore balance within one's energy field, and helps sooth emotions.  It helps with problem solving and increases intuition.  Red Tiger's Eye helps awaken one to their inner talents.  It's very grounding and protective and has a soothing energy.  Red Tiger's Eye is said to bring good money luck.