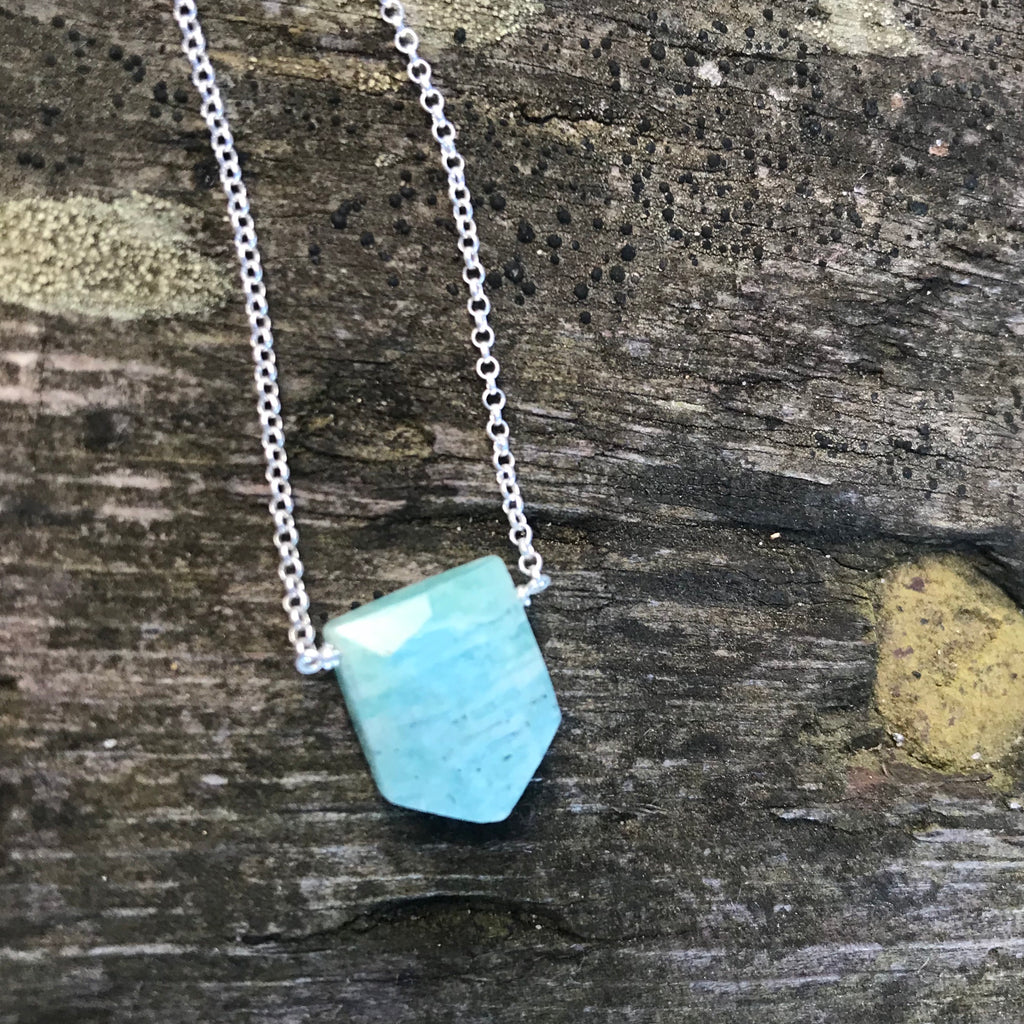 Amazonite Sterling Silver Necklace
The Faceted Amazonite Arrow Necklace features a uniquely cut gemstone.  It's faceted front and back into the shape of an arrow.  Each stone is hand carved so expect variation in color and inclusions and slight variation in shape and size.  Each stone has a lot of feldspar so they shimmer in the light. The Amazonite in the photographs is 14mm tall by 11mm wide by 5mm thick.  The Amazonite suspends from 16 inches of sterling silver rolo chain with lobster clasp and closure.  You can purchase more chain length, up to 24 inches, and completely customize your necklace.


Amazonite is an stone of manifestation and helps to increase Universal Love.  It's a stone of prosperity and is considered a good luck stone for games of chance.  It's also said to increase business and helps to protect from unfair business practices.  Amazonite is both a Throat and Heart Chakra stone.  It's an ecxellent stone to assist in communication, especially within romantic couples.  In general, amazonite helps to see all sides of a situation, enabling one to understand the other's point of view.  Amazonite promotes self love and courage.  It helps to increase intuition and enhances creativity.  Amazonite is good for dispelling negative energy and also protects from microwaves, EMFs and environmental pollutants.  It soothes the emotions and calms the nervous system.