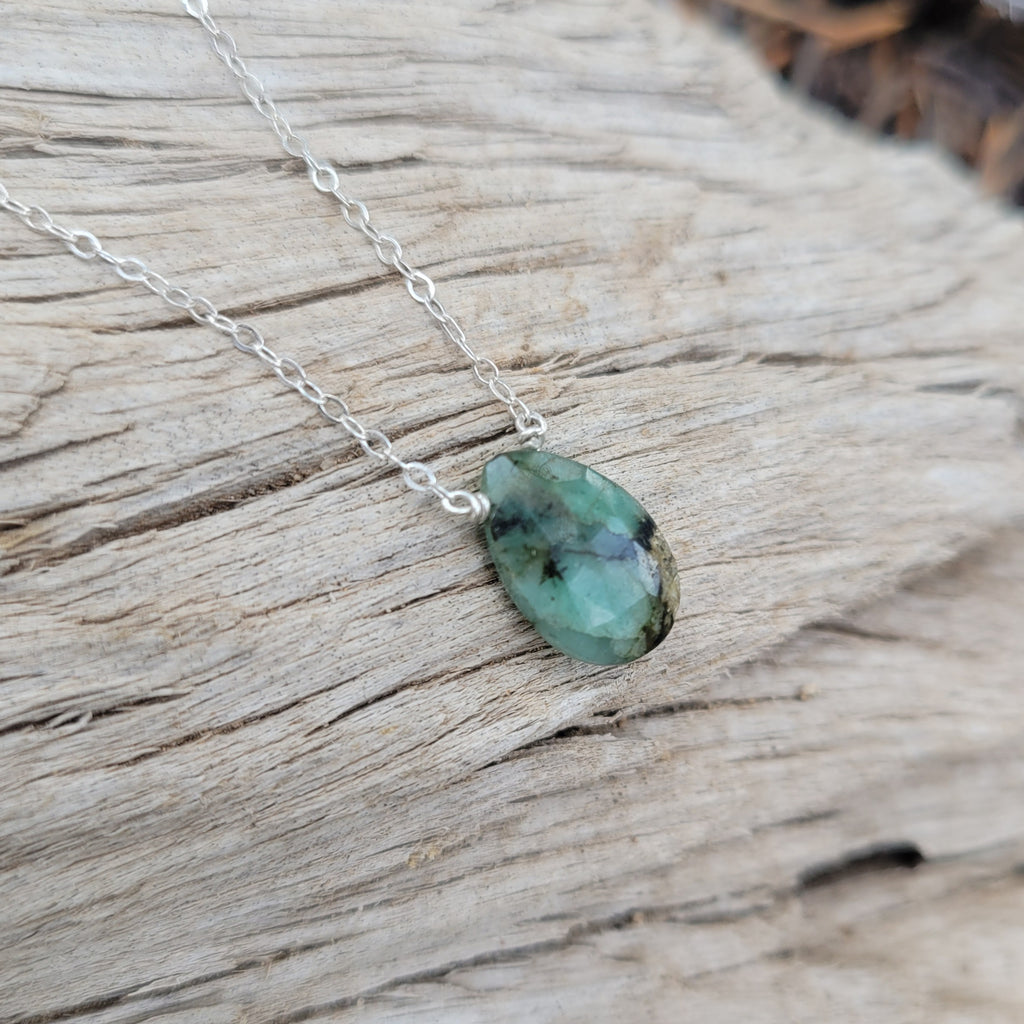 Emerald Faceted Briolette Necklace
A gorgeous faceted Emerald is the centerpiece of this necklace.  It suspends from 16 inches of sterling silver chain with spring clasp and closure.  
Emerald is a stone of true love and loyalty. It promotes forgiveness and understanding, friendship and faithfulness. Emeralds also strengthen intuition and clairvoyance. Emerald brings emotional, physical and spiritual balance.