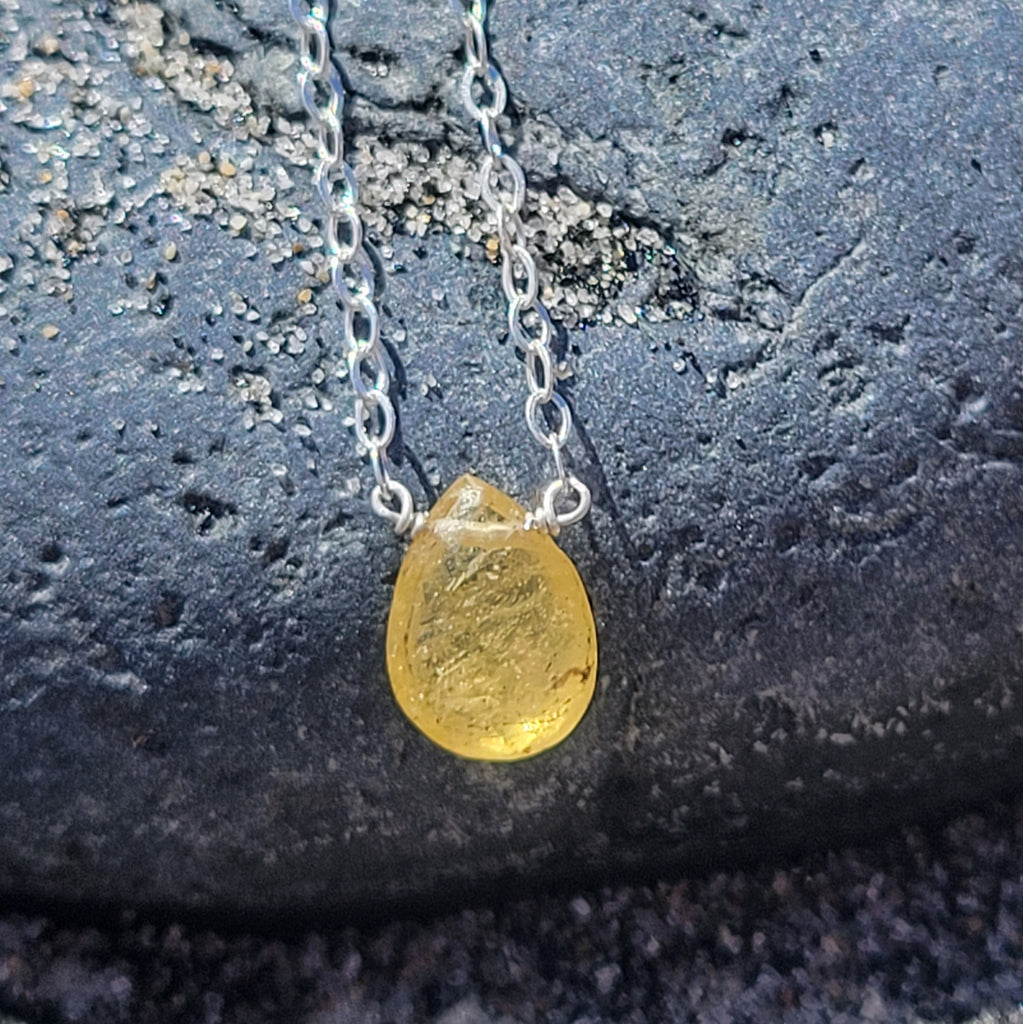 Heliodor Sterling Silver Necklace
The Heliodor Sterling Silver Necklace features a hand carved faceted briollette stone.  It suspends on 16 inches of sterling silver chain with a spring clasp closure.   Please note each Heliodor is similar in size and shape to the photo but unique in inclusions.  The one pictured is 4mm long by 3mm wide by 2mm thick.  You can add length to your necklace by clicking the link below:
Add Sterling Silver Chain Length
Heliodor, also known as, Yellow Beryl, is a very powerful healing stone.  It works to increase intuition and telapathy.  It was known as a "Seer Stone" and fortune tellers used it to increase their mental telapathy powers.  Heliodor is a stone of powerful manifestation and it will assist you in achieving your dreams.  It also brings prosperity and wealth.  It is both a Solar Plexus and Crown Chakra stone and works to connect the two Chakras.  It also helps connect the mind and personal willpower. Heliodor stimulates the higher mind and enables better brain function.  This helps with making decisions based off measured contemplation rather than emotion.  Heliodor helps one to actualize ideas and empowers and energizes ones thinking.  It also helps motivate personal energy levels.  Heliodor stimulates creativity and aids self confidence.  It also helps lessen suffering from stress or anxiety.  It is a stone of leadership and inspires benevolence, selflessness and personal power.  It was often worn by Nobility.  Heliodor helps to inspire more Yang, or male, aspects such as confidence, physical strength and assertiveness.