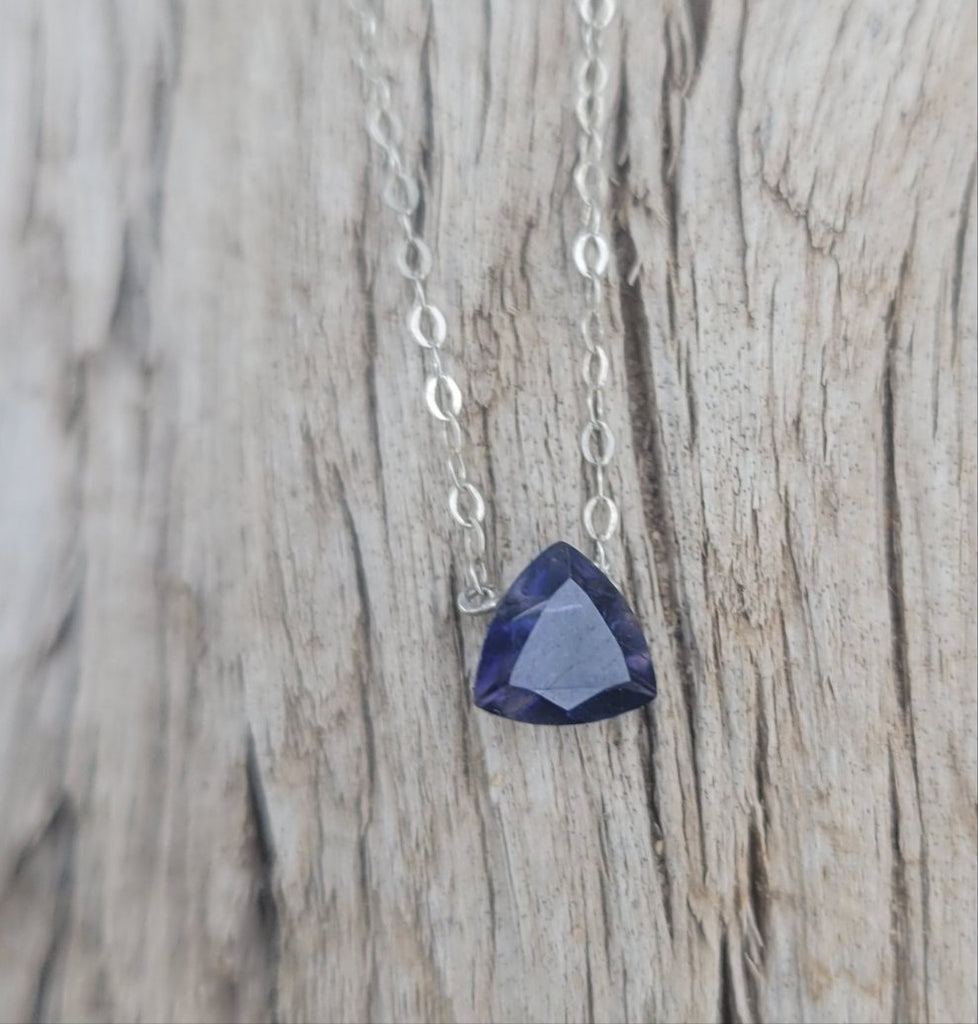 Iolite Trilion Sterling Silver Necklace
The Iolite Trilion Sterling Silver Necklace features a beautifully faceted stone. It suspends from 16 inches of cable chain with spring clasp and closure.
Iolite is a Third Eye Chakra stone and is one of the best tools to use for psychic and spiritual work. It's useful to open up to or increase intuition. It helps one to connect to their soul, their inner self, and understand one's purpose and path in this life. Iolite has a gentle energy that creates joy and laughter It helps one to find creative solutions to problems, allowing one to think outside of the box. Iolite assists us in taking responsibility for our own actions and behaviors.