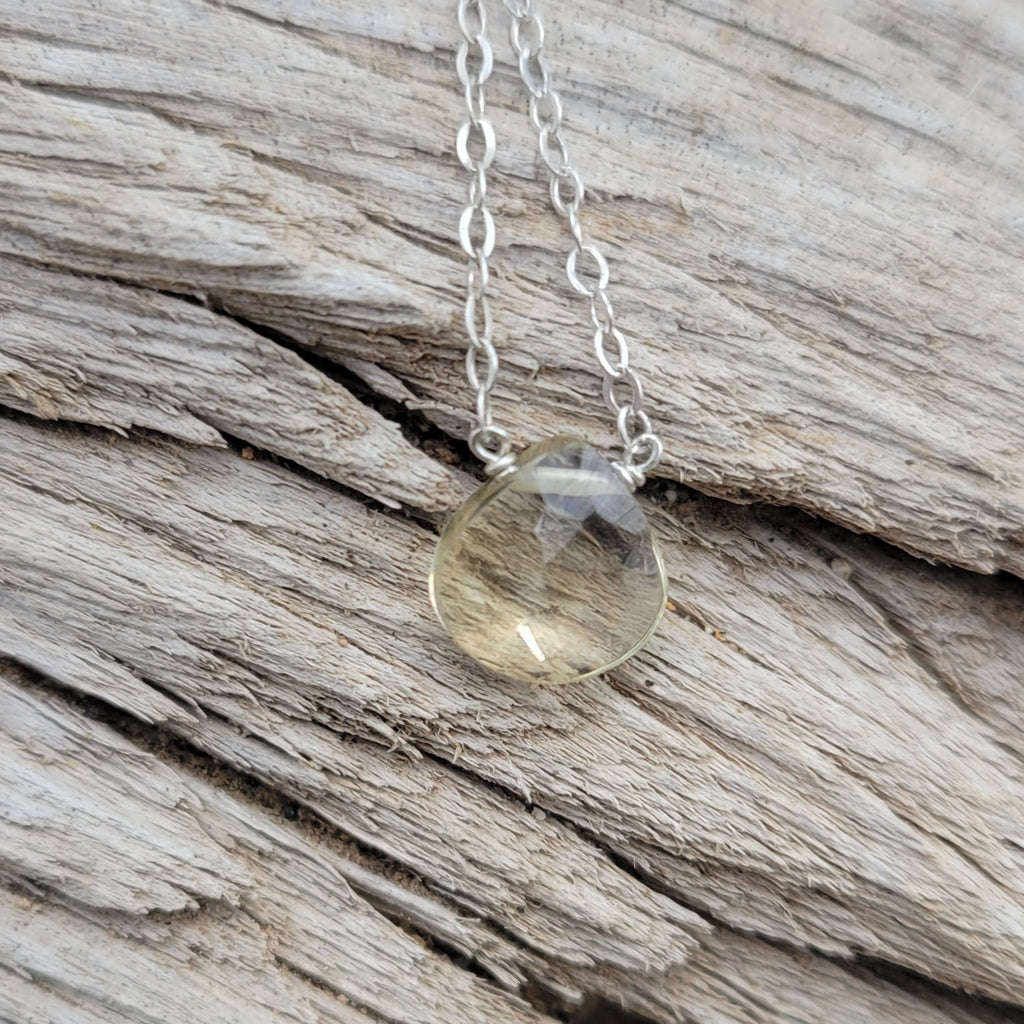 Lemon Quartz Solar Plexus Chakra Necklace
A faceted Lemon Quartz briolette suspends from 16 inches of dainty yet sturdy sterling silver cable chain. A spring clasp and closure finish the necklace. 

Lemon Quartz is a powerful and high vibrational crystal that never needs cleansing. It gives the wearer an energy boost and clears away mental fog. It's a stone of good luck that helps acquire abundance of all kinds. Lemon Quartz brings an uplifting, optimistic sunny feeling, making it perfect for seasonal depression. It inspires creativity and overall well-being. Lemon Quartz brings mental clarity and helps to focus on goals. It provides emotional balance and helps reduce anxiety, stress and negative thoughts. Lemon Quartz helps one overcome nicotine addictions and excessive food cravings.