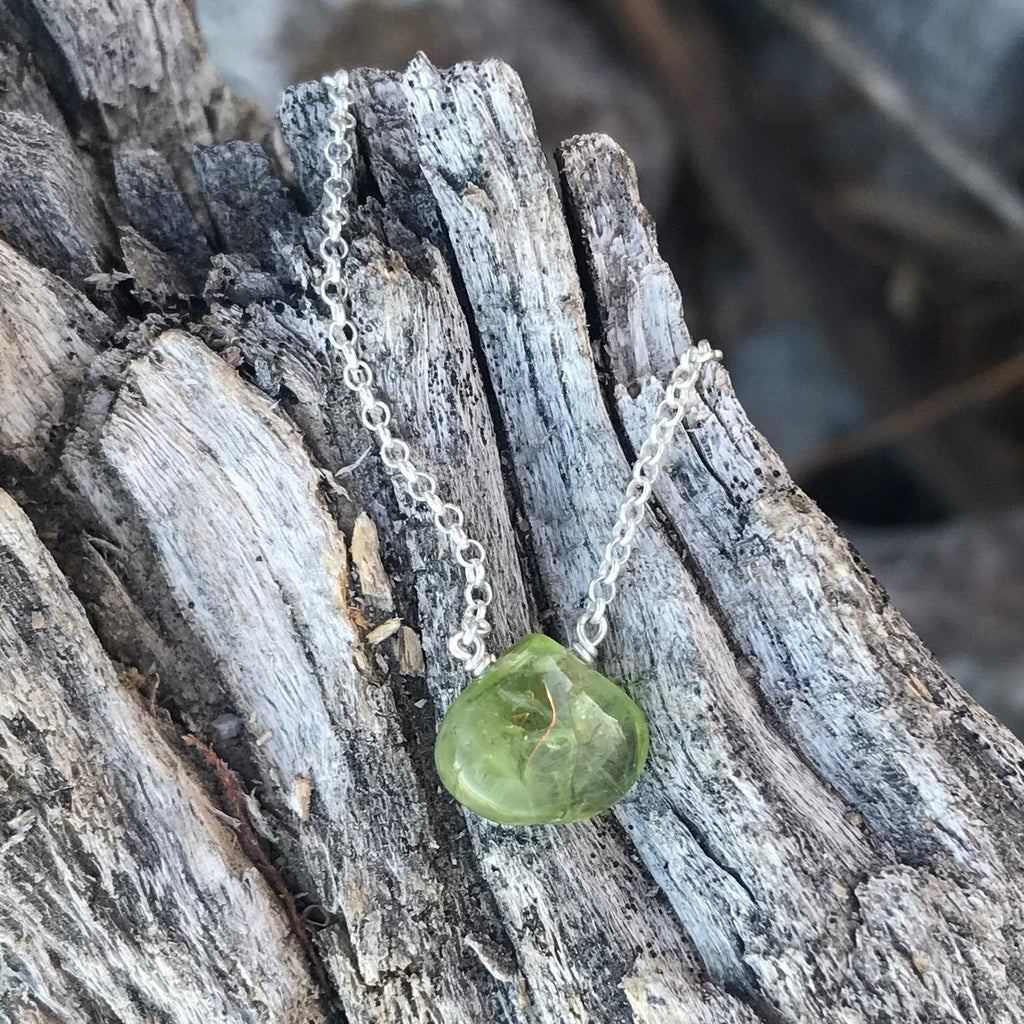 Peridot Briolette Sterling Silver Necklace
The Peridot Briolette Sterling Silver Necklace features a carved genuine stone.  It suspends on 16 inches of sterling silver chain with a fancy lobster clasp closure.  Peridot is the traditional birthstone for the month of March.

Peridot is a high vibrational Heart and Solar Plexus Chakra gemstone that has a calm, friendly, comforting and positive energy. It's said to be a powerful cleansing and healing stone. It alleviates anger, jealousy, resentment, stress, guilt and other negative emotions that build up and create emotional toxins in our bodies. Peridot helps to keep the Chakras in alignment and is especially useful to carry with you after having any type of energy work done. Peridot is protective and helps those going through traumatic emotional experiences. Peridot is said to attract wealth and money, especially if kept in ones home. It's a good stone for manifestation of ones desires. Peridot helps increase self esteem and personal power. It aids in taking responsibility for ones own actions.