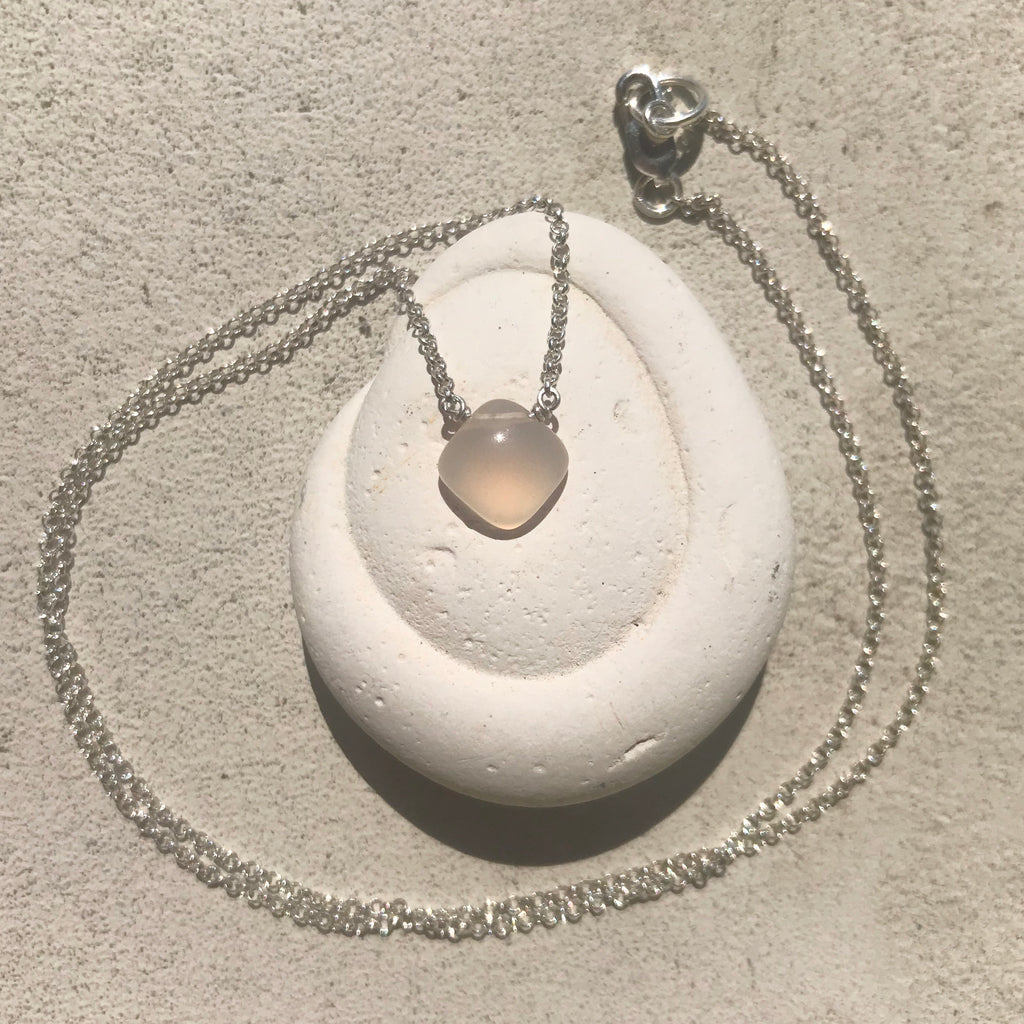 Pink Chalcedony Necklace
The Pink Chalcedony Necklace features a gorgeously carved drop.  It suspends from 16 inches of sterling silver chain with lobster clasp and closure.  Each stone varies slightly in shape and pattern but all look similar to the one in the photo.

Pink Chalcedony is an extremely nurturing stone.  It's a stone of optimism and joy and promotes good will and kindness.  Pink chalcedony brings mind, body and spirint into alignment.  It helps to gain inner peace and inspires empathy  Pink Chalcedony promotes self love.  It absorbs negative energy and dissipates it, making it a great stone to combat depression.  It's an ideal stone for new mothers to help with post partom depression. Pink Chalcedony boosts the immune system.