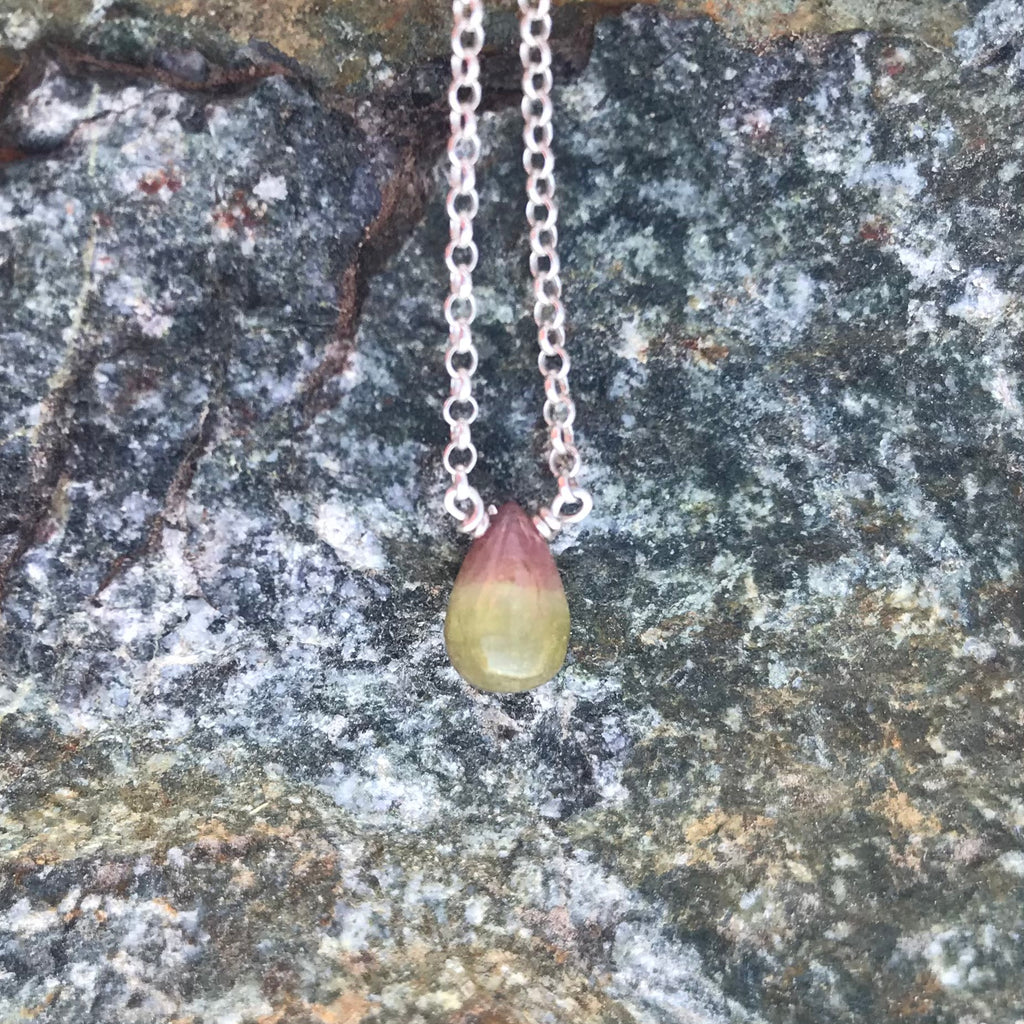 Watermelon Tourmaline Briolette Sterling Silver Necklace
The Watermelon Tourmaline Briolette Sterling Silver Necklace features a carved genuine stone.  It suspends on 16 inches of sterling silver chain with a fancy lobster clasp closure.  Please note that each Watermelon Tourmaline briolette is similar in shape and size but unique in color.  Expect variation from the photo but each briolette has both green and pink colors.
Watermelon Tourmaline is the ultimate Heart Chakra stone as it has both its associated colors, pink and green.  A balancing stone, the pink represents feminie energy, the green represents masculine energy, the Yin and the Yang, as well as the left and right hemispheres of the brain.  Watermelon Tourmaline helps to overcome personal insecurities, calms emotions and aids in combatting depression.  It helps to mend emotional wounds by allowing the wearer to see the "Hawk's Perspective" and understand the bigger picture of the situation that has caused the pain.  It can help to overcome behaviors that are unhealthy and create solutions that are more positive and will lead to a better life.  Watermelon Tourmaline is said to awaken or attract love. Watermelon Tourmaline increases creativity.  Due to it's duaity and ability to calm, it's an excellent stone for Gemini.