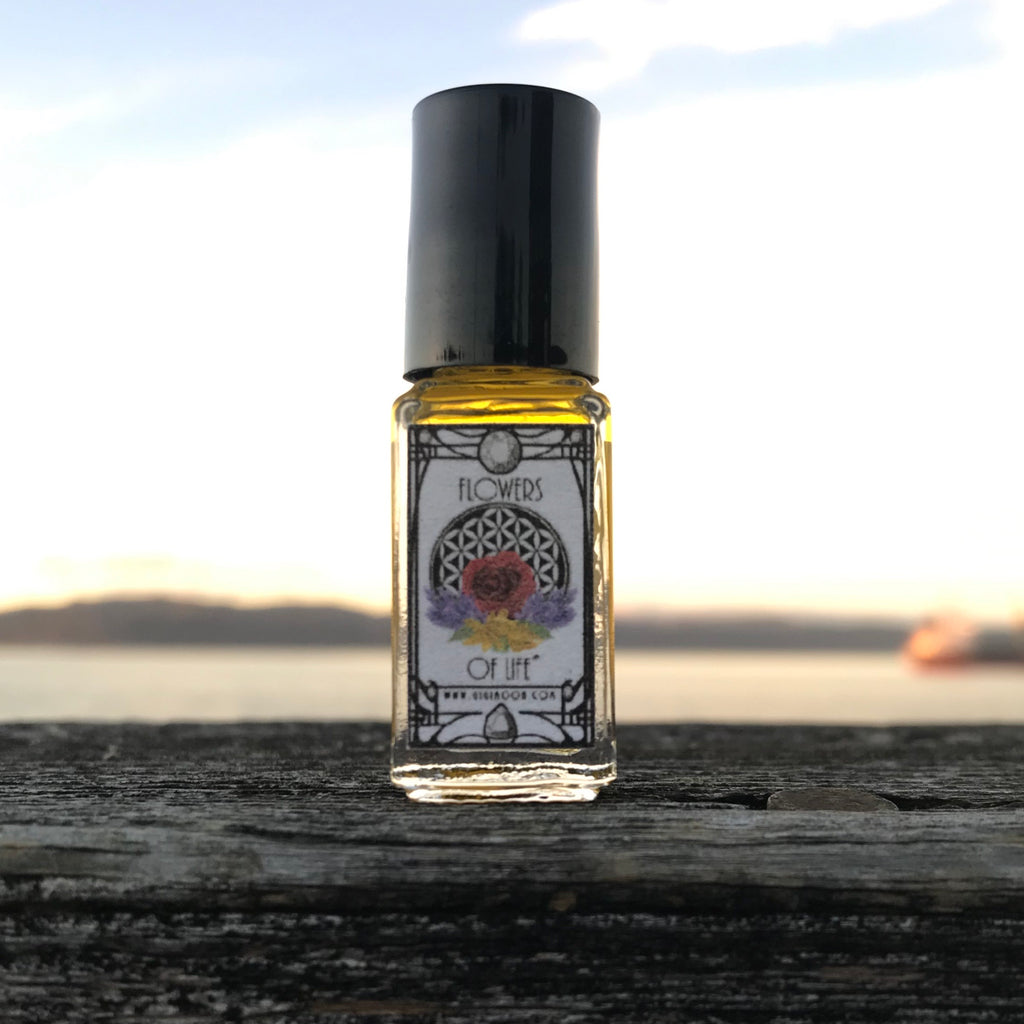 Flowers of Life Organic Essential Oil Gemstone Perfume
Flowers of Life Essential Oil Gemstone Perfume contains some of the highest vibrational flower essential oils.  It has a bright, soft, serene bouquet as if from a fifth dimensional meadow.  It's fresh and floral scent is reminiscent of tulip mixed with honeysuckle.
 It's made with Rose, Ylang Ylang, Neroli, Lavender, Rosewood and Helichrysum In Jojoba Oil with Amethyst and Clear Quartz.  
I reiki charge each blend during and after making them.  They come in a 3ml glass bottle with tiled ball applicator. Once the blend is through, you can pop it open and add the gemstones to your collection.