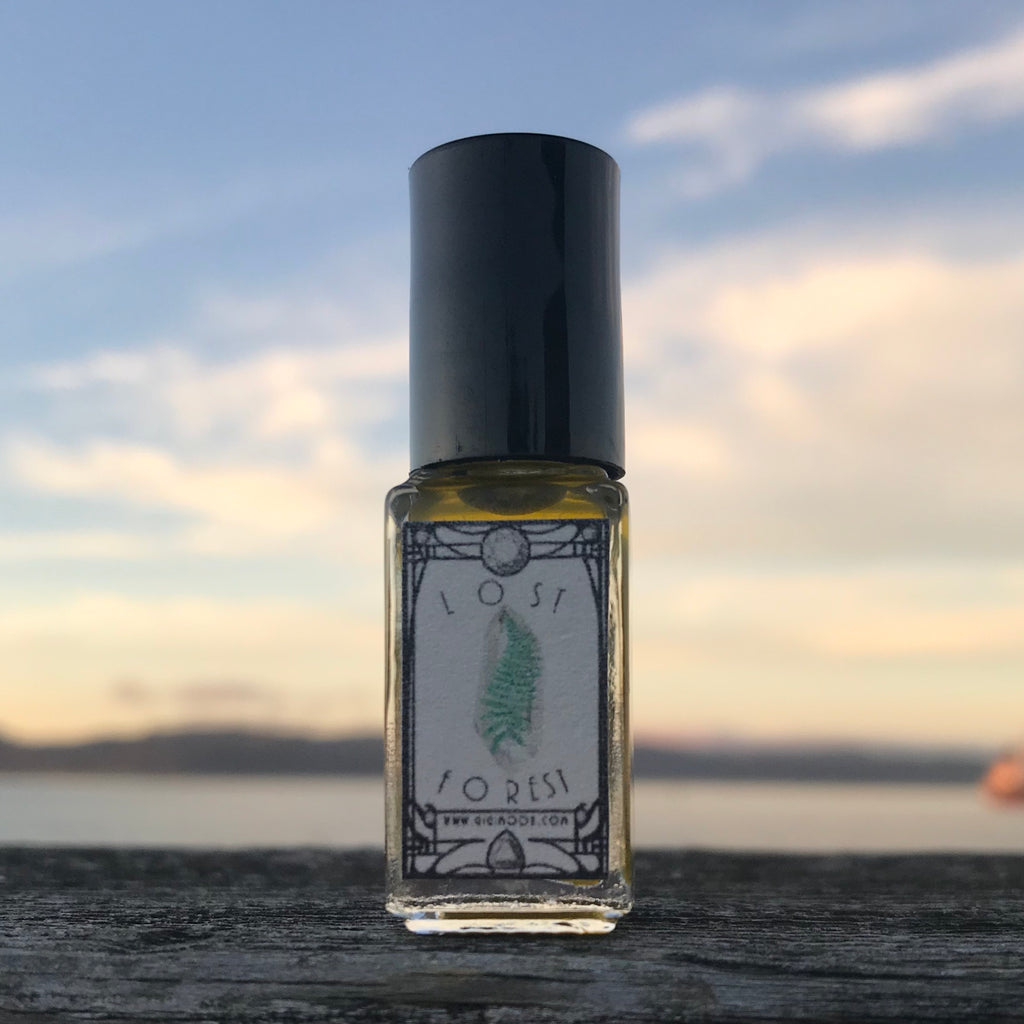 Lost Forest Organic Essential Oil Gemstone Perfume
Lost Forest Essential Oil Gemstone Perfume captures the essence of one of my favorite forests, near Hansen Creek, Washington.  This forest is full of old growth pine trees covered in oak moss and old man's beard, huge ferns and other foliage with rich, deep soil, mushrooms and sounds of running creek water and Crystals!  Hansen Creek is a well known crystal hunting spot and the crystal in this perfume blend comes from this very place.  My goal was to create a scent that smells like digging in the rich soils of Hansen Creek surrounded by pines and fern.


The blend has a rich mossy pine scent with notes of spice and vanilla.  The Oak Moss gives this blend it's perfect tint of green.  The crystals still have some of the soil imbedded in them.
The blend contains Oak Moss, Fir Needle, Patchouli, Rose, Vanilla, Jasmine and Sweet Orange essential oils in Jojoba Oil with a Hansen Creek Crystal.

I reiki charge each blend during and after making them.  They come in a 3ml glass bottle with tiled ball applicator. Once the blend is through, you can pop it open and add the gemstones to your collection.